The disclosure of my sexuality was never really a big deal to me growing up. Even though I wasn't lucky enough to be a child with LGBT-friendly legislation being passed, or shows like RuPaul's Drag Race and The L Word on television, or even total babes like Kristen Stewart and Ellen Page blazing trails with their unabashed, unapologetic declaration of who they are, I never really wrestled with coming out. Perhaps it was the result of already being a haughty weirdo with a chip on her shoulder as a result of hours spent watching Headbangers Ball on MTV and going to the Warped Tour, or from attending invitation-only writers workshops at liberal arts colleges when I was in high-school. Regardless, I pretty easily embraced myself through the ever-mutable kaleidoscope of self-expression as a teenager. When I realized that I liked girls, the result of some summer camp experimentation with fellow hormonal pipsqueaks at French Woods, I told my parents, and my classmates, with little more than a fuck you glance. At those who scoffed, I simply insisted to whatever faculty member would listen that our Quaker high-school needed to organize a LGBT committee for kids to discuss their sexualities as they came of age.
Now as an adult, with one ex-domestic partner and a slew of ex-boyfriends, ex-girlfriends, and andro former play partners, I'm emerging from the cocoon of singledom and into the dating scene in a different environment and with a different outlook entirely.
Somewhere in the mid-nineties, it became a supposed 'trend' to call oneself bisexual. From the girls in Hole making out with each other to Britney, Madonna, and Christina (or was it Xtina then?) sucking face in a threeway on MTV, there were legions of girls licking their friend's tonsils for the approving hoots and hollers of bros and a few comped Long Island Iced Teas.
Years later, these girls are married and popping out kids once the dust of their early twenties has settled. Their crop tops, thongs, and low-rise jeans have been relegated to the back of the closet, much like their weathered bisexual brethren. As an actual bisexual, this leaves me floating without flippers in the deep water of the thirty-something dating pool.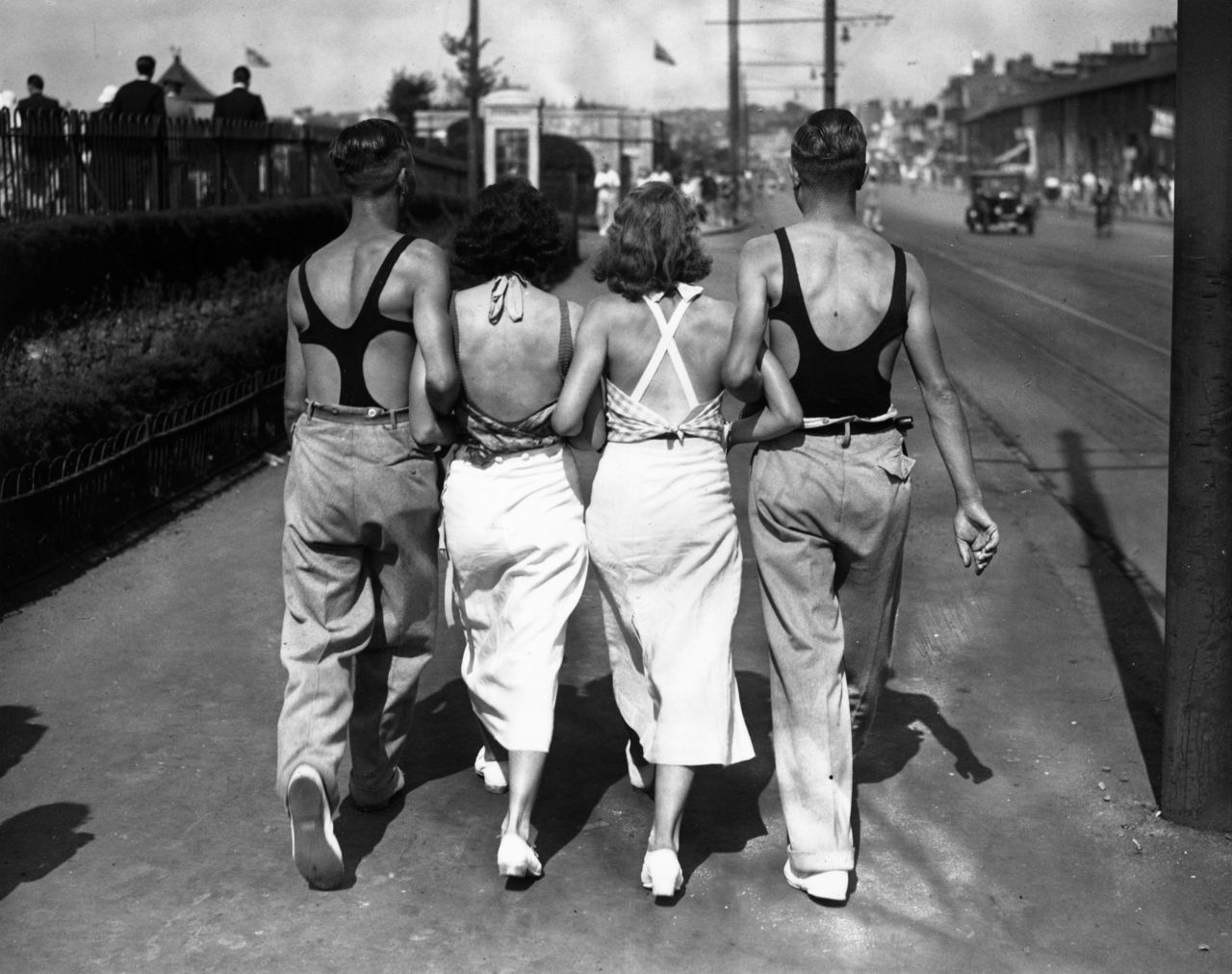 And when I say 'actual bisexual,' I'm not being glib or misusing an adverb.
I once had it pointed out to me by a former male roommate that not everyone is attracted to both genders. This baffled me. Much like trying to describe a color blindness to someone who doesn't suffer from it, I couldn't comprehend what it would be like to go through life with a limited scope of romantic interests. It's a subtraction problem I still can't fully grasp.
Considering I began puberty knowing I was bisexual, claimed my early sexuality as a lesbian, meandered into full-fledged bisexuality in my twenties, and last was in a relationship with a man, I can cite more than one example as to how I truly don't understand preferences discriminating. I mean, I guess if I were to interpret it, it's like how I don't like overly-muscled men or women who wear a lot of makeup. I can appreciate the effort that goes into both, but neither wiggles the needle.
That said, dating, especially using the aid of a website, is further complicated when you can't simply check one box. Certain popular sites only allow for you to be searching for one gender, while others are basically the online equivalent of a bar with shot specials, anything goes and nothing matters. What about if you're genuinely split between the two?
The problem I initially faced was knowing that my sexuality was being written off as a trite "all-inclusive," liberally minded statement on my beliefs by male perusers to my profile. This was fine, as I figured that there were far higher hurdles for them to clear before we had that discussion, like employing proper grammar in their messages and not believing that their band was "really gunna make it thz yr ;)" [sic]
Moreover, I was guilty of the same judgment, ruling out girls (and guys) who, like me, were marked as 'Bisexual.' The real label I should have had on my profile was 'Hypocrite.'
But soon a more thorny, more rattling problem presented itself. I found myself looking at lesbians' profiles and realizing that I came across as the type of girl who was probably just looking to sow some thirty-year-old oats and experiment a little.
I cringed at the thought that these women, many of whom had well-written, introspective profiles (even if their musical tastes differed from my own) would perceive me as using their hard-fought self-awareness and minority status as a mere stepping stone to some idiot's self-actualizing enlightenment, much like a post-college trip backpacking across Europe or a Kripalu workshop on transcendental meditation. I found myself fawning over these girls from afar, browsing anonymously and fearing rejection to the point that I wouldn't reach out.
And this is just in the online dating arena, where single misfits meet one another behind the pixilated velvet curtain. What of my family, coworkers, and acquaintances who have marginalized my same-sex sentiments in favor of the more comfortable mainstream, viewing the B in LGBT as an improper fraction where the straight outweighs the gay?
"That's their problem," my close friend Bean would say. "Anybody who loves you already knows the way you are. And anybody else shouldn't care."
I suppose that brings me to the pointed tip of the arrow. Straight, gay, or bi, male, female, or trans, when dating goes from casual dinners to an actual connection that demands to be seen as a coupling, that's a scary thing…for anyone. (Yes, even conservatives and the polyamorous kinksters.) Having a significant other is, well, significant. And perhaps that's where my trepidation truly lies. It isn't so much a fear of coming out again with regard to my sexuality, it's coming out again as somebody who is emotionally ready and stable enough to be in a relationship. And that is something that can be as frightening, undeniable, and hard-won to accept on a personal for me, even more than realizing that my feelings for our high-school soccer captain weren't simply athletic admiration. I guess when it comes to realizing that one day I will be in a relationship, I mean it in every sense of the expression that I really can't think straight.