I don't remember taking the SATs, or the GREs, or the ERBs, and some AP tests in high-school because I was one of those students who was more familiar with Philosophy than popularity. Other than my mother shrieking like a harpy about how the SATs would determine what college I went to, and therefore what law school I would get into, and thus solidify exactly the type of husband I would have, the success of our future children, etc., I don't remember the experience.
I never went to law school, became a non-monogamous nympho, and never put faith in the efficacy of examinations. When I started seeing quizlets pop up on Facebook, ones with 'fun' results like what city I should live in (Paris? How about non…) or what Star Wars character I am most like (Princess Leia? Try Han Solo…) or what my spirit animal is (Owl? I'd prefer drag king…) I thought, "Wow, working a desk job sure makes people bored."
Then on my favorite guilty pleasure portal,  I saw one of the girls I follow posted about a sexual profile test. According to her, it was fairly accurate, and I trust Tumblr more than most people I know in real life, so I clicked on the link and took it.
First off, shout out to all the kinksters like the one behind this test who perpetuate the theory that those of us who are experimental in bed are more intellectually curious and mentally stable. The exam was comprehensive, and gauged everything from what the taker has attempted to things that they just keep in the realm of fantasy.
Beginning with some "preliminary statistics" (the most irksome of which, for me, was the math test to make sure I wasn't a robot) the test sets out to determine who it is exactly that is visiting the site. With what seems to be a parameter logistic model scaled to seven for the item response, each test taker grades questions between a Strongly Agree button, color coded in green, to a Strongly Disagree button, coded with red. Midway between the two is a yellow Neutral/No Opinion button. The test itself is eight pages, with the second-to-last being a series of graphs that the taker will gauge using a sliding button.
The questions were hard for me – I like inflicting pain during sex and seeing the results of it (marks/bruises, makeup running by tears, etc.) afterwards led me to think, "Well, I like seeing that I scratched a back up a little, but I don't want to make anybody need to say they walked into a door or anything, so how strongly do I agree? Are there absolutes?" – but I made it through. I expected my results to be reflective of my own sexuality that my consciousness views with a fairly biased skew towards Brat and Submissive. Basically just be the boss, let me challenge you, and put me in my place, then snuggle me and call me your good little girl. (After that I'll redress and go home and program my coffee maker, because pair-bond formation is something I struggle with. Feelings.)
Unfortunately, in the end, the BDSM test was just as frustrating as all of the others. While, like the SATs, which proved that my ineptitude at mathematics was vast, the foundation was clear – yes, I was largely submissive – there were so many variables that I seemed far more multifaceted and murky than my sexual palate leads me to believe. In this case, I am not Han Solo, I am Princess Leia in chains, while the test gave me a 37% C-3PO and a 4% Jaba the Hut.
These were my results:
89% Submissive
88% Brat
84% Girl/Boy
75% Degradation Receiver
75% Voyeur
66% Exhibitionist
64% Experimentalist
63% Bondage Receiver
63% Switch
59% Slave
54% Masochist
53% Primal (Prey)
46% Primal (Predator)
38% Non-monogamist
37% Brat Tamer
33% Degradation Giver
29% Bondage Giver
29% Pervert
24% Daddy/Mommy
24% Dominant
20% Vanilla
16% Sadist
15% All-Rounder
4% Master/Mistress
Doesn't this seem like too many…things? I get that I scored higher in certain categories, but I don't think that the criteria for judging Master/Mistress would indicate that 4% of myself is desirous of being called Mistress. (Spoiler Alert: Absolutely not, no thank you, Sir.)
The diametrically opposed types of Degradation Receiver (75%) and Degradation Giver (33%) don't add up, both numerically or otherwise, something that even someone as mathematically challenged as myself can determine. While I think it's great to be titillated by calling someone a whore, as I need someone to call me the names I like to be called, I don't actually get off on doing that. Agreeing with a principle and executing said principle are not the same thing. Correlation ≠ causation and all that.
I know that analyzing the gap between divergent types of sexual preferences as scaled by an online test is a lot like trying to project nuance onto a mood ring. There's no real cogent argument that can be applied when the basis for formulating a result comes from personal preference and appetites. While I agree that ambiguity and variances in behaviors can be mapped into 'types,' and a gradation of characteristics as interpreted by data, when it comes to sex it's a lot like cryptographical mathematics, there are just too many elements in the fields for humans to reduce it to anything binary or simple.
Nothing is unequivocal, everything is unique, even when one's own preferences seem fairly predictable, biased, and unwavering. Again, just skull fuck me and call me your princess.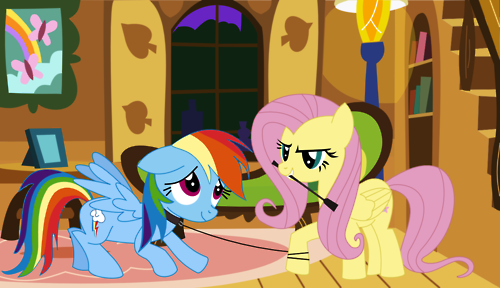 How can one be vanilla but also masturbate on command in public restrooms? What determines vanilla as a category? Moreover, I am not at all into non-monogamy for my emotional relationships (play partners, so long as we're all being safe, should just play fair and be honest.)
And, again, not to beat a dead horse (unless it's into that) an online test that gauges the sexual preferences of self-proclaimed deviants for the sake of distilling components into percentages isn't exactly a reflection of relational framework theory or any sort of actual meta-analysis. It's just funsies, as concocted by an intellectual kinkster, for the benefit of our kaleidoscopic community. The fact that I'm analyzing the analysis? Totally – 100%, even – appropriate. It's my mildly aroused opinion that test taking, in this case, should be left for student/teacher fantasies.